I Drink Your Milkshake!
Nothing like a tired assed reference from 2007 to illustrate how THE TEAM dominated the first game of the summer season. THE TEAM got the shut out and beat Bobrick Coed 20-0. Imagine that they were sanctimonious weenies so THE TEAM murdered them with a bowling pin.
It was like that.
THE TEAM shook off a little rust after a slow start. It was 3-0, then it was still 3-0, then it was 5-0 and then THE TEAM got to the murder part.
Everybody had their hands on the bowling pin. Eleven players played and eleven players had hits. Nine players had RBIs. Lou hit a Home Run. Peter hit a Home Run. Natalia made a great catch on a foul ball. She literally kicked the bucket making that play.
Roxy hit the second Home Run of her short history with THE TEAM.
Natasha went full Daniel Plainview though. She should have been wearing a hat and a mustache. She not only pitched three shutout innings... she not only went 3 for 3 and led THE TEAM with 5 RBIs... but after 65 games... she hit her first Home Run. It was a brutal 3 run shot. Magnificent!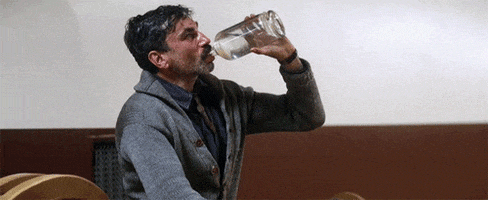 Sweet Victory!
THE TEAM is looking great and ready to bring Championship form to F League. THE TEAM has a competition in it. It wants no one else to succeed.
GO THE TEAM!!!